Account Purchasing Guide
This guide is intended to make the process of purchasing accounts from my automated system as easy as possible.
---
Guide Beginning:
After checkout, you will be directed to your invoice. This is where your credentials will be delivered, you will also be emailed a copy of your code.
On the invoice page, credentials are hidden until the invoice is paid, once it is paid it will become visible, it will look like this:
Runescape: Username/Password
RSMail.ca: Username/Password

If you are buying accounts in bulk for temporary use you can leave the attached email to rsmail.ca account and use it as you please, however I still recommend at least changing the Runescape password. This is at your own discretion.

To change the registered email to your Runescape account you need to login to the official Runescape website and enter the provided Username/Password.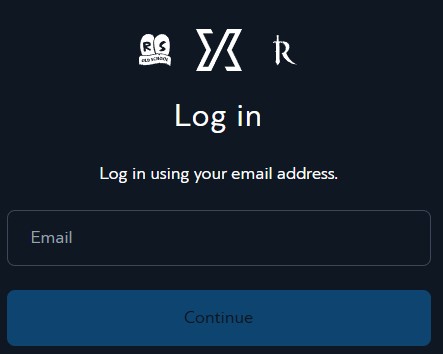 You will be redirected to the account settings page, note that the RS3 and 07 share the same account setting website, so don't be alarmed if it looks a little different!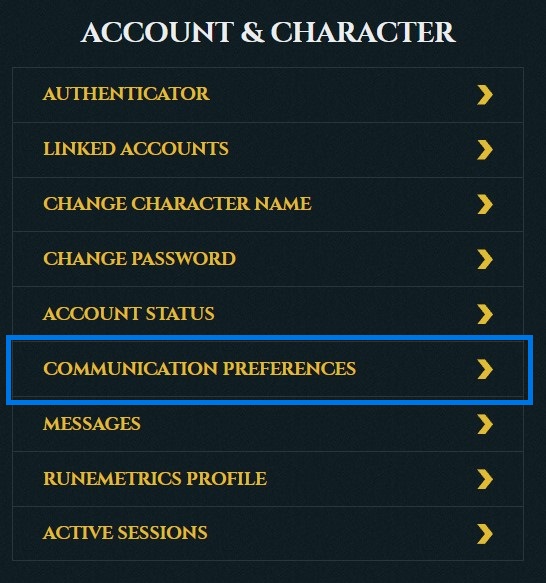 From here you can click "Email and Communication Preferences". Once on that page, click the "Change Email" button.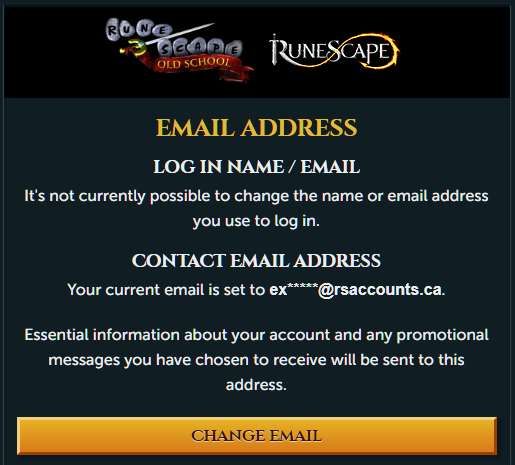 At this point you will need to login to your RSMail.ca email account, simply go to https://rsmail.ca/ and enter the provided RSMail.ca details, by now you should have gotten an email that reads: "You have requested to change your email address". If you have not received this, wait 1-3 minutes and if it still hasn't arrived, try resending the request from the RuneScape site.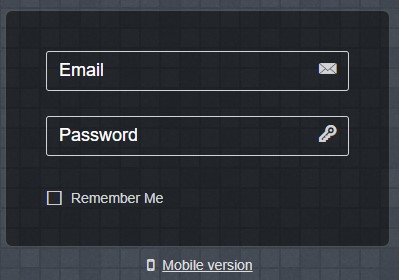 Click on the 'Confirm Change' button and enter your desired personal email.
Once more, you will need to go to your email, wait for the new message to arrive and confirm the email change request for the newest information to be confirmed.
Once you have accepted the change request, the Runescape account is now fully in your possession and you can do as you please with it, such as: adding authenticator, changing the email to another one, changing passwords, etc.


To change the password, you follow the same steps as before but instead of going to "Email and Communication Preferences" you can click "Change password" and you will be emailed a request to change it, simply click on it and enter your new password!